TrackPlanning.com
NY Signal drawn
with 3rd PlanIt by Walter Griffin


It's often been said that a great model railroad "requires experience to build, but you don't have that experience when you plan it." That was sure true before the days of computers, but now we are able to design our model railroads using an accurate and easily changed computer-aided drawing. With such a program, you can easily design several versions of a layout that will fit the same environment, gaining skill and experience as you go.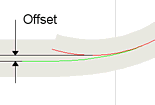 This section of TrackPlanning.com introduces various layout design techniques and principles used for prototype and model railroads. Together with books and other on-line sources, you can be well equipped to design a layout that will look good, run well, and satisfy your operational desires over the years.
This presentation is based on Federal Railroad Administration (FRA), American Railroad Engineering Association (AREA) and National Model Railroad Association (NMRA) standards, William Hay's book Railroad Engineering, and John Armstrong's book Track Planning for Realistic Operation.